Keck-II gets new spectrometer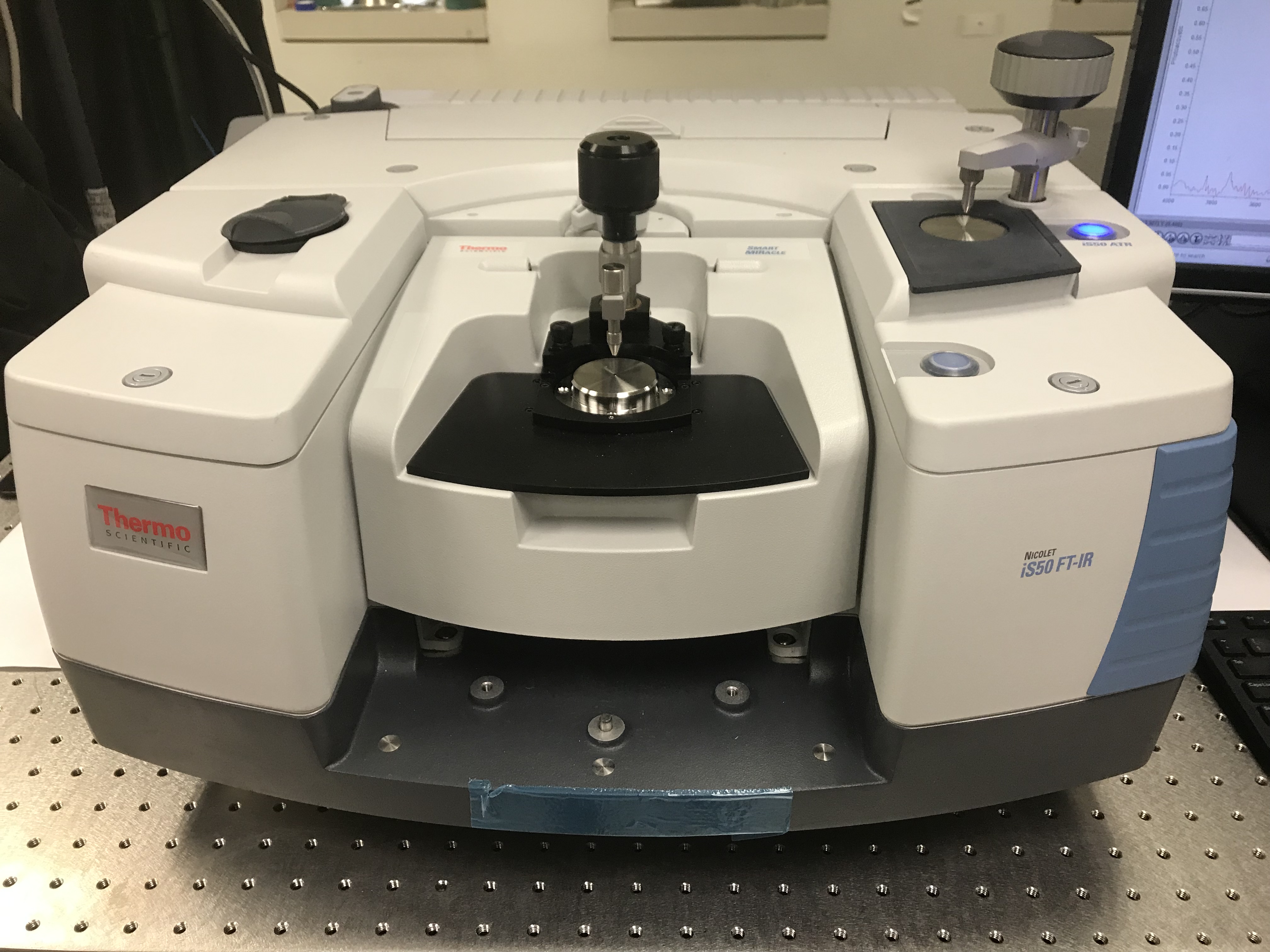 Keck-II got a new spectrometer thanks to funding from the Office of Research. The Nicolet iS50 spectrometer is equipped with a tabletop optics module (TOM) that is used for Polarization Modulation Infrared Reflection Absorption Spectroscopy. It has an extended spectral range from 25,000 to 400cm-1 with the resolution of 0.125cm-1.
Learn more about the new spectrometer's capabilities on the Keck-II instrument page.